Services
Customized software development and infrastructure support
Portal systems
News portal, tourism portal, development of large enterprise and unique portal solutions
Monitoring systems
UX - User interface based measurements to match / evaluate SLA contract rules
Geoinformatics
Providing OpenSource, Intergraph, Esri, FME Geospatial Solutions (references: OKIR, KTI, BKK, Mária Út)
Business Process Support
Custom business application dedvelopment in Java environment (TESCO)
National electronic services
Electronic services for Attorney's Chambers
Mobil applications
IPhone and Android application development with native or web technologies
Portal systems
A system package originally developed and constructed on open source models for Informational and entrepreneurial portal solutions. It contains complex, reliable, and especially durable system elements.
Portal server
Content generator
The published content elements also become generated at file level, and through this we can achieve a higher level of reliability and burdening.
CMS
A complete content maintenance system.
These systems are original products:
consisting of components of java server pages,
consisting of standardized and modern user interfaces designed for specific functions (EXT JS, data maintenance, bootstrap, direct mobile applications), and in doing so they ensure excellent experiences for the user
that are independent of any platform


MS / Linux operating system
IBM DB2, Oracle, MSSQL, MySQL, PostgreSQL
ISS / Tomcat / WebShere / Oracle AS

they can be completely fitted to the current system of the user.
We also use the elements of the portal system for solutions to other problems such as CMS, and other web framework.
References:
NMHH.hu
ma.hu
bm-kszf.hu
mariaradio.hu (from September 2016)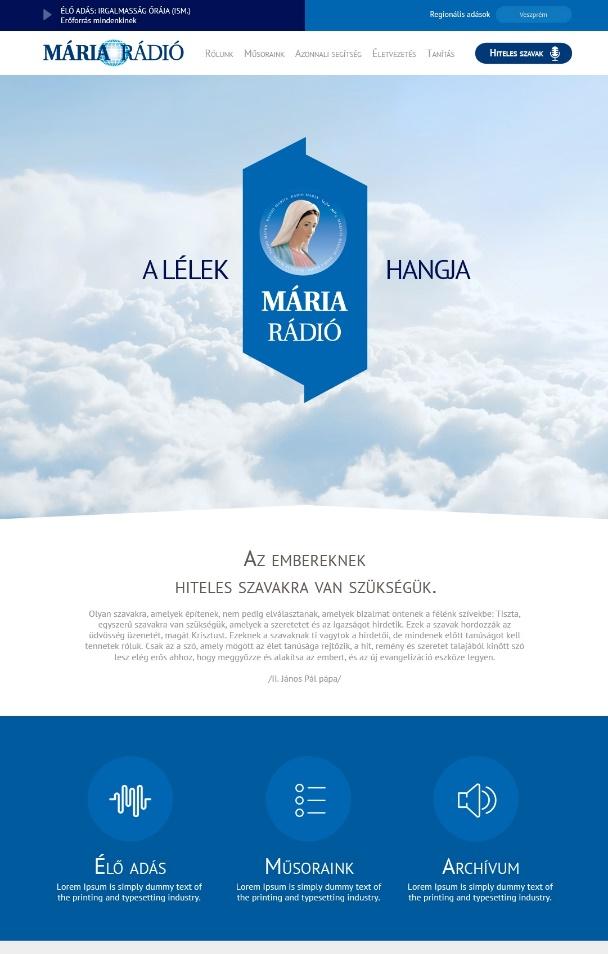 SLA Sentinel – user-friendly basis
With the help of SLA Sentinel, one can gather information from servers or applications in real-time. The system continuously observes the quality of the services. It also creates statistics from the experiences and sounds alarms when unexpected events occur. The system interface can be accessed through a browser.
Main functions:
service quality assurance
assessment and reaction to unexpected events
collection of data and mistakes
notification of concerns
Üuser dashboard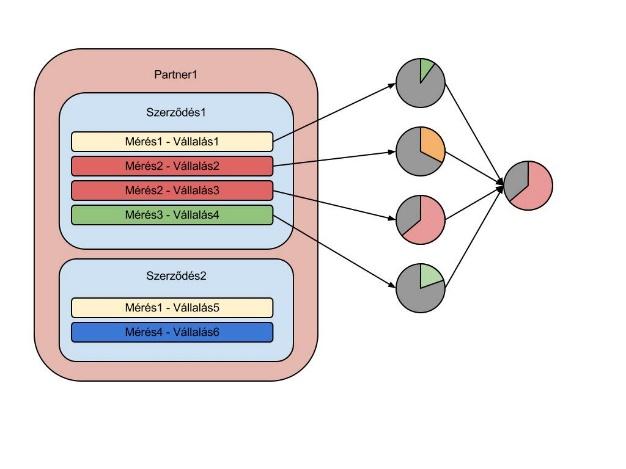 Unique characteristics:
the centralized collective control of over 100 satellites


complete surveillance of the service of large account networks
completion of special user tests imitating real behaviour

appropriate technological environment monitoring through one system, the SLA Sentinel system;
integrated technologies


webscripts – web systems
windows windowing system
.net test engines
java test engines
picture recognition systems – oldest (20-30 years) monitoring of WIN 32 applications
Importance references:
Geoinformatics
GIS IT systems
Hungarian sales partner for FMS SW: www.safe.com
FME web feature manipulation engine
Reference: Budapest Közút Zrt.
Web GIS services in accordance with client needs:
Institute for transport sciences non-profit Zrt. (KTI) – ELZA (electronic air and noise pollution databank) system support and development
research for system developed by three parties, assumption of support
development of new functions
Services of the ELZA system:
Noise pollution on the environment (roads, railways)
Register of emission (air pollution)
Action plan (+ strategic noise map)
Aircraft noise
Workplace mobility (pilot project)
Noise pollution originating from sabbatical programmes
Ministry for Rural Development (VM) - National Environmental Information System
Development of GIS services through WebMAP and GeoMedia system integration and configuration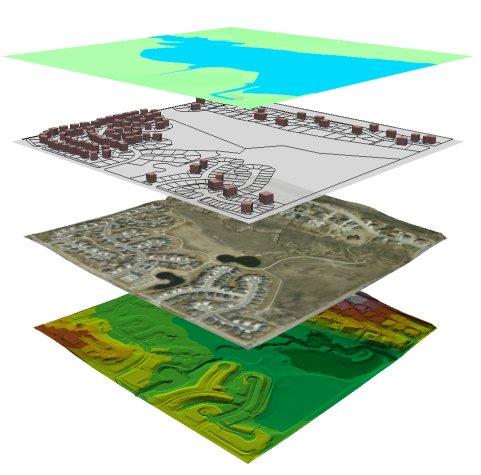 Business process support
BM - KSZF: Komplex Vezetőkiválasztási Rendszer
A rendszer kiemelt céljai
A rendvédelmi (továbbá a közigazgatási és a honvédelemi) terület vezetői képzés és kiválasztási rendszerének támogatása
Önálló portál és menedzsment felület biztosítása
Teljes alkalmassági vizsgálati feladatsorok elvégzésének és értékelésének megvalósítása
Interaktív pszichológiai tesztek kitöltésének és értékelésének támogatása
Személyi (kiválasztási) adatbank létesítése
Riport modul
Felhasználó csoportok kialakítása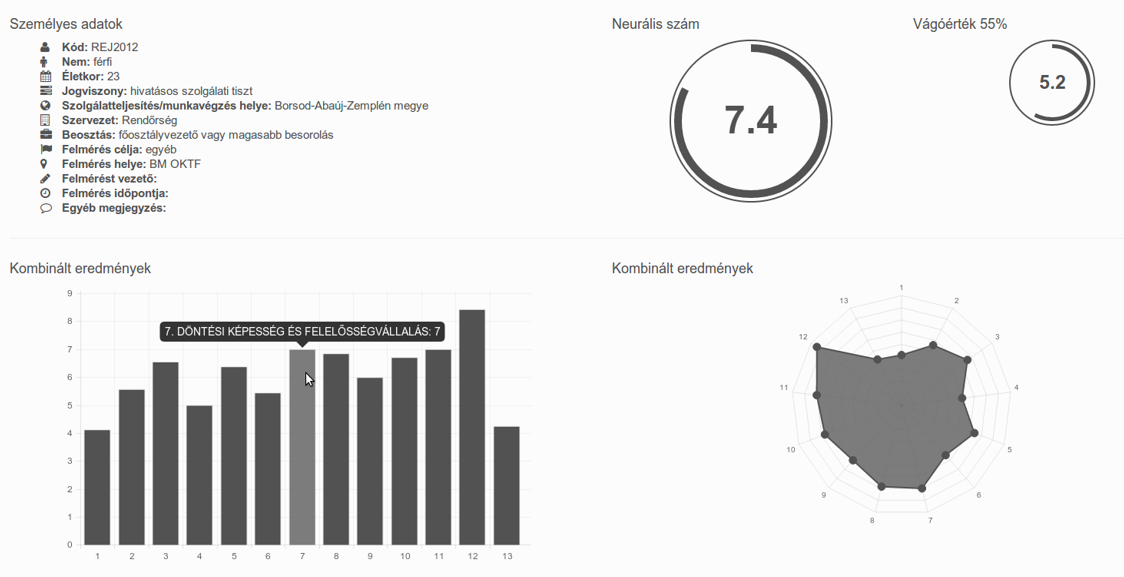 Tesco: Tactical DB
This is a corporate data collector and reporting tool.
The tactical DB server processes the divided and differently structured data of current systems and organizes them in a central databank. It ensures a control panel for the user to create a broad report on the systemized data. As a result of this system, the users receive data quickly and efficiently in a way that be utilized in their line of work.
Felületek
Webes (EXTJS) Felhasználóbarát felület
EXCEL/ACCESS (office) riport requester integráció
Query Builder - lekérdezés készítő felület"
Webes INTERFÉSZ - Adatbázis elérése porton keresztül
WSDL - WebService inteface
Többnyelvű felület támogatása (angol - magyar)
Riport menedzsment
Párhuzamosan futó riportolási lehetőség (3 db - ebből 1 szál legyen a fejlesztő csapaté, HSC-é a napi riportok biztonságos futtatása érdekében)
Beragadt, nem szükséges riportok menedzselése
Excel paraméter interfész
Adatforrások
Interfészek
WSDL
speciális egyedi interfészek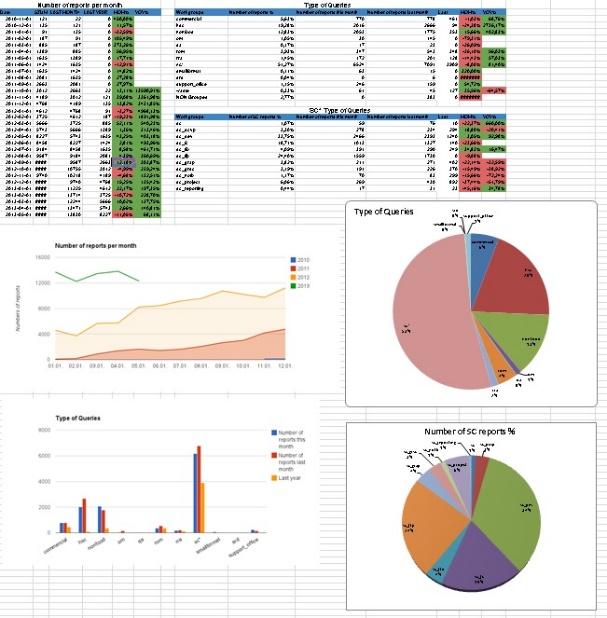 National electronic services
SZEÜSZ, KEÜSZ alapú e-ügyintézési szolgáltatások
A közintézmények és köztestületek számára kötelező az e-ügyintézési szolgáltatási felület biztosítása 2018 év eleje óta. Magyar Ügyvédi Kamara és a Területi Ügyvédi Kamarák 2017-08 hónapban megkezdett projekt keretében valósítják meg az e-ügyintézési szolgáltatások kialakítását együttműködő szervek és az ügyvédek, ügyvédi irodák számára.
A Magyar Ügyvédi Kamara által biztosítani kívánt e-szolgáltatások:
A., ügyvédi igazolvány elektronikus igénylése – Állami Nyomdával folytatott együttműködésben
B., elektronikus nyomtatvány kitöltés támogatása
C., elektronikus kérelem ügyvéd saját adatainak módosításához
D., integrálódás az egységes európai ügyvéd kereső rendszerhez - e-justice.europa.eu – FAL
E., ügyvéd területi kamarák közötti költözésének támogatása
F., ügyvédek adatainak historikus tárolása - naplózás
G., ügyvéd adatok elektronikus interfészen történő lekérdezése
H., elektronikus rendelkezési nyilvántartás - RNY
I., ügyvédek és ügyvédi irodák több kamarára kiterjedő működésének támogatása
A szolgáltatások kialakításának megkezdéséhez szükséges az állami szolgáltatókkal történő formalizált kapcsolat kialakítása, és a kapcsolódó szolgáltatások technikai szintű elérésének és dokumentumainak biztosítása. Ebből a célból a Magyar Ügyvédi Kamarát felkérjük, hogy kezdje meg az alábbi KEÜSZ és SZEÜSZ szolgáltatók mindegyikével a
Szolgáltatói igénylő lapok kitöltését és beküldését
Szolgáltatói szerződés megkötése
Szolgáltatói technikai dokumentumok és kapcsolatok (IT és szakmai) bekérése, átadása.
A szolgáltatói kapcsolat IT és szakmai téren történő felépülése alapvetően szükséges az egyes tevékenységek megkezdéséhez.
Kapcsolódó (SZEÜSZ - KEÜSZ) szolgáltatások listája:
Ügyfél Kapuhoz csatlakozás
KAÜ - azonosítás
RNY - rendelkezési nyilvántartás
EFER - Elektronikus fizetési és elszámolási rendszer
ÖNY+ - Összerendelési Nyilvántartás szolgáltatás
KEÜSZ - ÁNYK - 2017.12.31 várható
ÁNYK – Állami Nyomtatvány Kitöltő
KEAESZ - Kormányzati elektronikus aláírás ellenőrzési szolgáltatás – KÉSŐBB
A MÜK által meghatározott szolgáltatások kialakításához további feladatokat – mint előkészítő feladatokat - szükséges elvégezni, melyek az alábbiak:
Munkaterületek kialakítása
KAÜ interfész megvalósítása
ÖNY+ interfész megvalósítása
OÜNY továbbfejlesztése (a szolgáltatások megvalósulásához szükséges)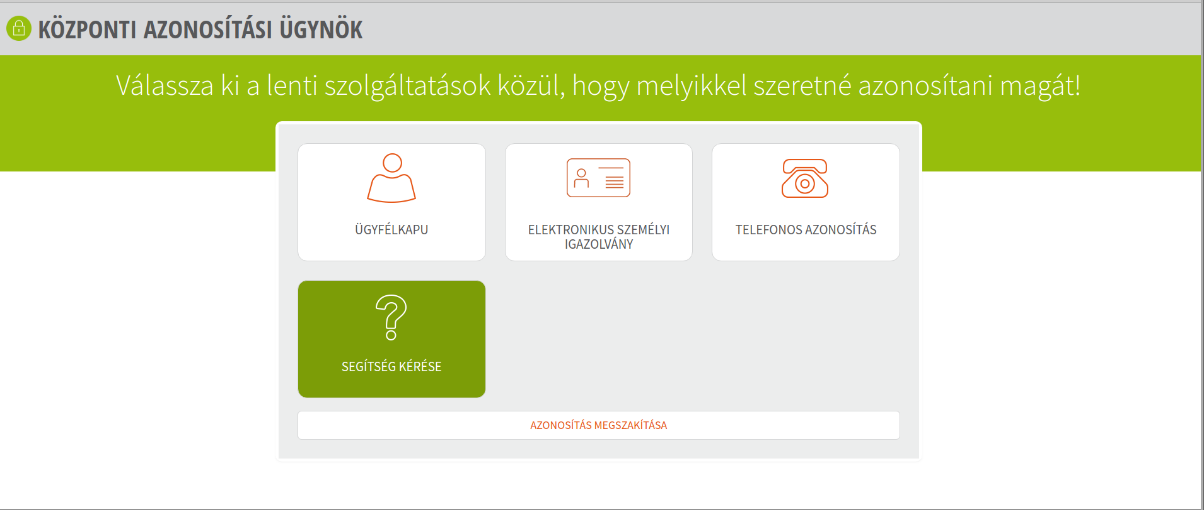 Állami elektronikus szolgáltatások áttekintése
Az Elektronikus Ügyéntézési Felügyelek tájékoztató oldala alapján ismertetjük az állami e-ügyintézéssel kapcsolatos szolgáltatásokat. https://euf.gov.hu/elektronikus
Működő KEÜSZ-ök:
ügyfél ügyintézési rendelkezésének nyilvántartása, azaz az RNY
iratérvényességi nyilvántartás, azaz az IÉNY
ügyfél időszaki értesítése az elektronikus ügyintézési cselekményről, azaz a RÉR
összerendelési nyilvántartás, azaz az ÖNY
a részleges kódú telefonos azonosítás, azaz az RKTA
elektronikus fizetési és elszámolási rendszer, azaz az EFER
kormányzati hitelesítés- szolgáltatás, azaz a GovCA
központi azonosítási ügynök, azaz a KAÜ
ÁNYK űrlapbenyújtás támogatási szolgáltatás, azaz az ÁBT
ügyfélkapu
elektronikus tájékoztatási szolgáltatás
azonosításra visszavezetett dokumentumhitelesítés, azaz az AVDH
elektronikus irat átalakítása hiteles papír alapú irattá, azaz a HIBRID
papír alapú irat átalakítása hiteles elektronikus irattá, azaz az INVERZ HIBRID
Kialakítás alatt álló KEÜSZ-ök:
iratkezelő rendszerek közötti iratáthelyezés, azaz a BIÁSZ
központi érkeztetési ügynök, azaz a KÉÜ
központi kézbesítési ügynök, azaz a KKÜ
elektronikus dokumentumtárolási szolgáltatás, azaz az EDT
személyre szabott ügyintézési felület, azaz a SZÜF
elektronikus űrlapkitöltés-támogatási szolgáltatás
központi dokumentumhitelesítési ügynök, azaz a KDÜ
általános célú elektronikus kéreleműrlap szolgáltatás, azaz az e-Papír
központi érkeztetési rendszer, azaz a KÉR
ÁNYK űrlapbenyújtás támogatási szolgáltatás